Tanzadent provides Low Translucence and High strength zirconia block in the market with strength of upto 1400 mpa.
These blanks are distinguished by their enhanced strength and long-term hydrothermal stability. An absolutely homogenous structure is achieved through a specially developed production process. The blanks are optimised for rapid milling strategies and provide excellent edge stability and green body breaking strength during processing.
Tanzadent's Basic Tanza comes with a warranty of 10 years. All blanks consist of pre-sintered zirconium oxide stabilised with yttrium oxide (3Y-TZP-A).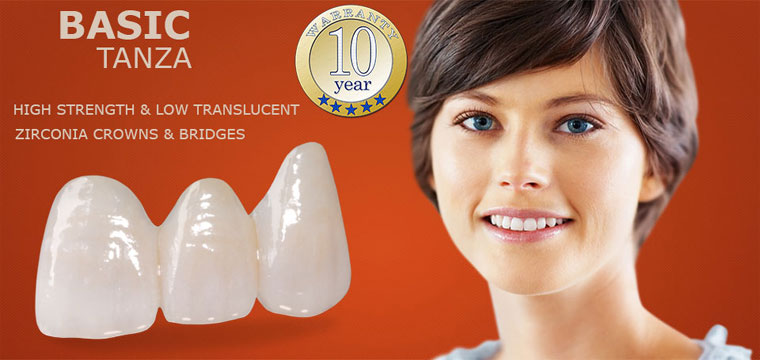 Features are as below:
for high aesthetic veneered frameworks
for all sizes of bridge spans
sintering of all zirconia materials in one furnace is possible
excellent resistance to aging
furnace-preserving sintering at 1450 ° C
optimised density and edge stability